Comedian, actor Richard Pryor born
December 1, 1940 - December 10, 2005 (65)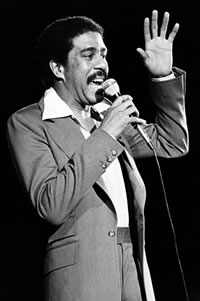 Richard Franklin Lennox Pryor III born in Peoria, Illinois. He is most well known for his cutting edge stand up comedy and for acting in films such as "Silver Streak". He won five Grammy Awards and an Emmy during his career.

In 2004, Pryor was voted the greatest stand-up act of all time by Comedy Central.

He died in 2005 at the age of 65.