WNBA MVP Sheryl Swoopes born
March 25, 1971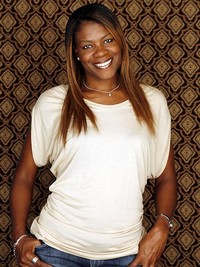 WNBA MVP Sheryl Swoopes born in Brownfield, Texas. Swoopes currently plays for the Houston Comets in the WNBA. She is a three-time Olympic Gold Medalist and a three-time WNBA MVP. Often called the "female Michael Jordan," Swoopes is famous for both her offensive and defensive skills.

She is also the first women's basketball player to have a Nike shoe named after her: the "Air Swoopes".

In October, 2005 she became one of the most high profile athletes in a team sport to come out publicly as a gay person.